Unnamed Premier League Footballer Banned from Betting After Staggering Expenditures

A Premier League star has been banned by a bookmaker after depositing and betting more than £5.5 million in just a matter of just months. According to recent reports, the unnamed footballer earns more than £100,000 per month but was flagged for review after employees of the betting site saw depositing staggering amounts of money month after month.
The Sun reported on Sunday that the anonymous bookmaker finally decided to suspend his account last month after seeing the star deposit more than £110,000. An anonymous source with the bookmaker said that in all, they watched more than £5.5 million run through the footballer's account before they stepped in to close his account.
The source told the Sun that the footballer was "deemed a compulsive gambler and it was flagged up to managers." The source went on to explain that "most sites love it when punters are depositing such amounts frequently. But when someone's doing it at this rate, people get worried."
Neither the football nor the bookmaker were named in the report, but whoever saw this approaching train wreck deserves major kudos for doing the right thing and putting an end to it before it could get out of trouble.
While the decision to cut the anonymous footballer's account probably hurt in the short term, the bookmaker did a good thing. Not only did they save the footballer from potentially getting in way over his head, but they also very likely avoided a major scandal. UK bookmakers have been under a microscope of late with very negative media coverage hitting them over the past few months.
Given the recent concerns raised by media outlets in the UK, it is all too easy to imagine poorly this story could have ended had the bookmaker not stepped in. If the footballer would have gone bankrupt or even worse and it was later revealed the bookmaker allowed him to bet millions and millions, it would have surely caused a scandal the industry does not need.
However, the most important thing is the footballer was cut off and prevented from sinking any deeper – at least at this bookmaker. Hopefully other bookmakers will be put on notice and avoid taking advantage of what may actually be a legitimate gambling problem.
Professional Athletes Are Not Immune to Problem Gambling
Professional athletes may seem like superheroes at times, but they are people just like us. It is not unknown for even highly-paid athletes to get into trouble with gambling. Just recently, Tai Tuivasa of Australia (who scored a huge KO win in his UFC debut at UFC Fight Night 121) revealed that excessive gambling was the catalyst for him leaving a life of rugby to take up his hand at fighting.
Tai Tuivasa has flourished in his sport of choice since leaving rugby, but other athletes have not been so lucky. Golf legend John Daly admitted to losing something between $55 and $57 million in gambling over his career. He's not the only one.
Perhaps the most famous scandal of all – one that is still debated to this day – is Pete Rose. His own betting scandal resulted in the complete destruction of a prolific career. While a player, Rose set all-time MLB records for hits, games played, at-bats, singles, times on base and more. After he was found betting on his own team, Rose was declared permanently ineligible from baseball and prevented from being inducted in the Hall of Fame despite holding so many records that stand to this day.
If problem gambling can touch professional athletes, you better believe people like you and I are just as susceptible. Gambling and betting can be fun, but these activities must be treated with the respect they deserve. Something professional athletes and normal people alike should keep in mind is that there is help for problem gambling and getting help just might prevent a disaster.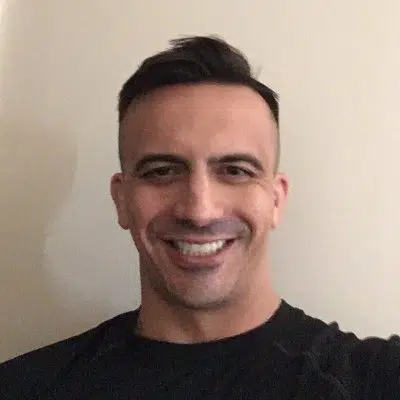 Wes Burns has more than a decade's worth of experience as a writer, researcher, and analyst in the legal online betting industry and is co-founder of OnlineBettingSites.com. Wes approaches his work from the viewpoint of players.