Gambling Commission Fines Paddy Power Betfair £2.2 Million for Customer Protection Failures

The UK Gambling Commission (UKGC) has levied a £2.2 million fine on Paddy Power Betfair for "failing to protect customers and stop stolen money being gambled."
In a report published on Tuesday, the UKGC explained that it has issued the fines because Paddy Power Betfair failed to take action when certain customers showed signs of problem gambling and then failed to execute proper anti-money laundering checks that resulted in stolen money being used to wager at Betfair Exchange.
The UKGC discovered during the course of its investigation that Paddy Power Betfair violated the social responsibility code for interacting with customers found in the Licensing conditions and codes of practice (LCCP) when it allowed five customers to continue gambling "extensively" despite showing indicators of problem gambling. Additionally, two of those customers were able to gamble with stolen money due to anti-money laundering policy violations.
Five Customers Overlooked, Allowed to Bet with Stolen Money
Two customers were found gambling "significant sums of stolen money" on Betfair Exchange and the site failed to identify or interact with those customers despite those customers showing signs of problem gambling. Furthermore, the stolen money was able to be gambled due to a lack of anti-money laundering checks for both customers.
As the UKGC noted in its report, one of those customers was found gambling with money stolen from a charity. Paddy Power Betfair has been ordered to return the money to the charity in question as a part of its settlement with the UKGC.
The UKGC did not identify that customer, but other media outlets have identified the punter as Simon Price, former boss of the Birmingham Dogs Home. In 2017, he pleaded guilty to 10 counts of fraud by abuse of position and was sentenced to five years in jail. His ex-partner was also given a two-year suspended sentence for her role in the crimes.
BBC reported last year that Simon Price was accused of defrauding the charity of £900,000 over a four-year period. Price was an admitted gambling addict, and the BBC reported at the time that he had spent roughly £700,000 at Betfair from 2009 through 2012.
In addition to the two customers found gambling with stolen money, three other retail and online customers were allowed to gamble under suspicious circumstances. The UKGC report offers few details other than to explain Paddy Power Betfair failed to conduct social responsibility and source of wealth checks for those customers.
Large Fines, But Not All Are Satisfied
In all, Paddy Power Betfair has been fined £2.2 million for violations associated with its handling of these five customers. Of that amount, about £1.7 million has been earmarked for GambleAware, about £500,000 is to be repaid to the charity from which the money was stolen and more than £50,000 will be paid to the Gambling Commission for its investigative costs.
While the £2.2 million fine may be significant for regulatory oversights, not all are satisfied with the amount imposed on Paddy Power Betfair.
Stockton Councillor Barry Woodhouse compared the £2.2 million levy to fining a football player £20.
With no small amount of sarcasm, Woodhouse noted, "It's nice to know that the court is backing up the work of this authority by fining Paddy Power £2.2 million, which is probably about 0.001% of their total profits."
His comments come as the Stockton Council wraps up a six-month probe into problem gambling in the borough. According to Teesside Live, a draft version of the final report found estimates there are 1,000 to 1,200 problem gamblers in the borough and up to 6,100 additional people who are classified as "at-risk."
Other Stockton Councillors have rallied to his side in expressing discontent with the state of UK betting. She supported Woodhouse's comments and further said this:
"Since we started this review, you tend to notice it a lot more than you used to. My husband is a football addict so every single football match that's on telly is on in our house.

"The adverts breaks are just betting after betting. It's scandalous, and it's just a shame we cannot do anything about it."
These statements from Stockton Councillors are not out of line with the general theme that has emerged from the UK of late. The betting industry seems to have hit a saturation point with gambling adverts bombarding television (especially during sports broadcasts) and negative news coverage detailing every misstep of the country's biggest bookmakers.
The betting industry has taken hit after hit in terms of public image lately, to the point where some have significantly reduced or just flat-out closed their affiliate programs in an effort to get better control over their advertising campaigns.
It has gotten to the point now where major political parties have joined the fracas with calls of their own to cull the industry, impose new taxes, ban gambling adverts during live sports, ban credit card deposits, and more.
UK betting sites may be a victim of their own success. They have saturated the market to such a degree that with millions of customers from the UK and abroad, the task of policing every single customer has become an enormous undertaking. Yet, with every misstep publicly detailed, the industry suffers an additional hit to its image.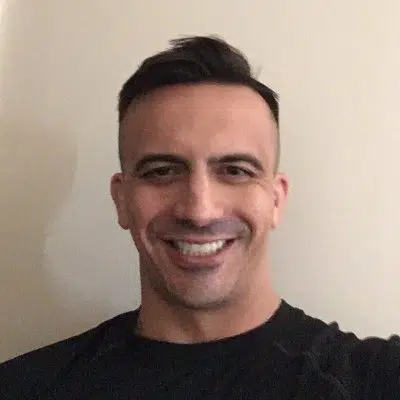 Wes Burns has more than a decade's worth of experience as a writer, researcher, and analyst in the legal online betting industry and is co-founder of OnlineBettingSites.com. Wes approaches his work from the viewpoint of players.