NCSL Supports States Rights To Regulate Online Gambling
The National Conference of State Legislatures (NCSL) has expressed its support of states' rights in regulating online gambling. Recently, it published the policies of the NCSL Standing Committee on Budgets and Revenue as of its annual August 22 business meeting. In the publication, the NCSL clearly expresses its support of state sovereignty in matters of online gambling.
Here's the entire quote from the publication:
"WHEREAS, the National Conference of State Legislatures (NCSL) believes the federal government must respect the sovereignty of states to allow or to prohibit Internet gambling by its residents; and

WHEREAS, the 2011 ruling by the United States Justice Department on the Federal Wire Act of 1961, 18 U.S.C. §1084, clarifies that intra-state online gambling is lawful. Any effort by Congress or the administration to reverse this ruling is preemptive and diminishes the flexibility of state legislatures to be innovative and responsive to the unique needs of the residents of each state; and

NOW, THEREFORE BE IT RESOLVED, that NCSL requests Congress consider the perspective of the states as it examines this issue and asks that it involve state legislators in any federal efforts that seek to reform the regulation of online gaming. NCSL strongly opposes any effort by the federal government to overturn the Justice Department's ruling or consideration of legislation overruling state authority by legalizing or regulating gambling at the federal level. NCSL also requests that federal lawmakers be respectful of state legislatures that prohibit online gaming or other forms of gaming within their state."
In other words, the NCSL wants to let the states to determine for themselves the legality of online gambling. This isn't a particularly surprising endorsement as the NCSL was founded in 1975 for the purpose of strengthening state legislatures and defending them against DC overreach.
It's an important endorsement nonetheless. The NCSL has the ears of state legislatures across the country and is composed of a bipartisan membership. Not only do they fight for states' rights, but they also host workshops to "sharpen the skills of lawmakers and legislative staff in every state."
Gamblers need every ally they can get with the likes of casino mogul Sheldon Adelson vowing to spend "whatever it takes" to ban online gambling across the nation. On one side of the issue, people make ridiculous comparisons between terrorism and online gambling. They claim we need to protect the children from the evils of gambling even though there are already very effective means to do so.
On the other side, we have states slowly introducing legislation to open their markets to internet casinos and poker. New Jersey, Delaware and Nevada already have limited forms of legal online gambling. California has been trying to introduce legislation for years. Indian tribes are promising to go it alone.
The battle is heating up bit by bit every year. States seem interested in pursuing legislation but powerful forces on the other side are doing everything they can to introduce nationwide bans on all forms of online betting.
An endorsement from the NCSL isn't a game-changer but it definitely helps. The NCSL has the ears of lawmakers around the country and is generally viewed in a positive light by state lawmakers due to its commitment to strengthening their positions.
Here's something to consider. Despite DC being mostly hostile to legalizing internet betting on the federal level, individual states have shown they have the power to push forward with legalization. Three states have already done exactly this while others have pro-gambling legislation sitting in various levels of implementation.
Gambling is attractive on the state level for the simple fact it represents a potential new revenue stream that doesn't require anyone to take the always-unpopular move to raise taxes. Combine that with the lawmakers who support individual freedom and you have a solid contingent of policy makers who may indeed support legalization.
Plus, it's easier for everyday people like you and I to have an influence on state matters. Grass root movements tend to be much more effective at the state level than they do at the federal level. State lawmakers have to come home and face their constituents from time to time.
What we should keep in mind is that the NCSL did not actually endorse gambling. It simply endorsed leaving the matter to individual states. However, the NCSL did encourage state officials to actively fight prohibition at the federal level.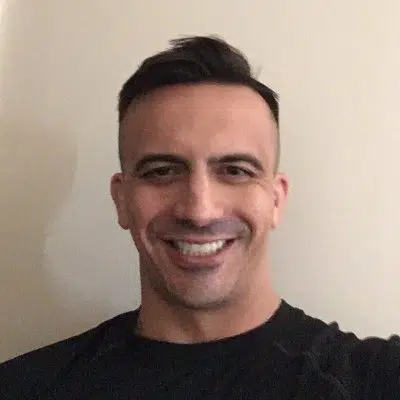 Wes Burns has more than a decade's worth of experience as a writer, researcher, and analyst in the legal online betting industry and is co-founder of OnlineBettingSites.com. Wes approaches his work from the viewpoint of players.