PrivateTable.com to Launch Poker Site in California

The Iipay Nation of Santa Ysabel is poised to launch the first-ever real money poker site in California. Tired of waiting on the state to pass online gaming legislation, the tribe has decided to move forward with its plans to host real money cash games and tournaments over the internet.
The poker site is located at PrivateTable.com and is currently running play-money tables accessible via the downloadable software. They don't have real money games as of this writing but state they plan to do so soon. Here's a tweet from a couple days ago:
Blogger Agent Marco broke the news last week after getting his hands on a press release put out by Santa Ysabel.
There's a lot to discuss here, but the quick rundown is that the Iipay Nation is launching a real money poker site via its Iipay-controlled San Ysabel Interactive. The site will be regulated by the Santa Ysabel Gaming Commission, which was established in 2004 to oversee the tribe's gaming establishments. Residents of California who are at least 18 years of age and currently located inside the state will be able to play for real money. Everyone else will be restricted to the play-money games.
The press release also mentioned a partnership with the Kahnawake Gaming Commission to host some of its technical operations. If the name sounds familiar, it's because Kahnawake is a well-known governing body operated out of the Mohawk Territory in Canada. They license and regulate a number of betting sites that operate in various countries.
The Iipay Nation has been hinting that they plan to go live with real money games very soon, but no firm date has yet been offered. They appear to have all the systems in place to go live any day now. Software and play-money games are operational and there appears to be some sort of online payment processor in place.
What We Know
PrivateTable.com is based on the Dobrosoft poker platform, which is the same software that powers Winning Poker Network skins such as America's Cardroom and True Poker. From what we can tell, the association ends there. Private Table will not share a player pool with any established offshore poker sites.
Three deposit methods are mentioned on the website as well. There's reference to a payment provider called FinPay (not yet operational) while players will also have the ability to deposit and withdraw at the "Smoke Shop" located on tribal lands in Santa Ysabel. The third option is a player-to-player transfer.
Real money play will be restricted to California residents 18 years or older who access the site from within state borders. Everyone else will be limited to play-money games and tournaments. The current games list includes Texas Holdem, Omaha and 7 Card Stud.
The Legal Question
To put it mildly, there are just a few legal questions concerning PrivateTable.com. The big question is whether or not a sovereign tribe on US soil can offer real money online poker without getting the express approval of the state.
The Iipay Nation certainly seems to believe so.
"Tribes are considered sovereign nations in the United States and inter-tribal gaming employing the Internet has been legal for several years. Class II gaming, such as poker, have been exclusively regulated by tribes in California since 1999. Absent a specific state prohibition on this type of gambling activity, which does not currently exist in California, tribes are free to engage in this activity as long as the activity is regulated by the tribe as described in the federal Indian Gaming Regulatory Act. Santa Ysabel's online gambling, as designed, is in compliance with both state and federal law."
In other words, the Indian Gaming Regulatory Act gives them the authority to host Class II games such as poker and bingo without the express permission of the state.
What's unclear is if the IGRA gives them the authority to operate online. One of the questions is where the activity actually takes place. Does a hand of poker take place on servers located on sovereign land or does a part of each hand occur at each user's computer not on sovereign land?
That's not the only potential pitfall. PrivateTable.com will be using a payment processor called FinPay to help players transfer funds to and from the poker site. The problem here is that the FinPay domain appears to be registered by a company based out of Pennsylvania. This could very possibly run afoul of the Unlawful Internet Gambling Enforcement Act of 2006 (UIGEA) which specifically criminalizes payment processors for unregulated online gambling and poker.
If the government is unable to find legal standing to shut down the site itself, it wouldn't be a stretch to imagine the feds going after FinPay under the UIGEA. Cutting off funding to the poker site would most likely starve it out of existence.
Speculation
There is a lot of speculation surrounding PrivateTable.com and I'll link to some interesting reads at the end of this post. I'm seeing three major "themes" of speculation:
Motivations of the tribe
The impact this will have on gaming legislation in California
Iipay Nation's capabilities
Motivations
Two of the big motivation questions is why the Iipay Nation is willing to take such a large legal risk and why they are the first to do so. The Iipay Nation already has the gaming control systems in place thanks to their past ventures in brick-n-mortar gambling. Switching over to online poker doesn't require building the legal infrastructure from scratch.
However, the tribe's only casino closed in February and left the tribe millions in debt. This leaves them in the unique position of having the legal framework in place but not having any profitable gambling establishments put in jeopardy should the state decide to opt-out of the gaming contract that gives them the go-ahead to operate Class III games (slots, blackjack, etc).
There's a third theory floating around as well: that this is all a bluff to put pressure on lawmakers to include smaller tribes such as the Iipay Nation in future legislation and/or include them in revenue-sharing agreements with the bigger tribes. Licensing fees in proposed bills are massive and this would effectively price out smaller tribes.
Impact on Gaming Legislation
There are two different schools of thought so far in how this development will affect gaming legislation in California. One side is hopeful that this will light a fire under lawmakers to hurry up and pass a bill before every Indian nation decides to do the same thing.
Others fear this will slow down legislation as PrivateTable.com has now opened a big can of legal worms. Courts could be bogged down for years determining where the poker actually takes place, whether or not the UIGEA applies to its payment processors and how the Indian Gaming Regulatory Act plays into all this.
The actual arguments are much more nuanced than this, but that's the basic gist of it.
Iipay Nation's Capabilities and Connections
There are some very legitimate concerns regarding Iipay Nation's capabilities to pull this all off successfully. It doesn't help that they are associating themselves with some questionable characters in online wagering.
Let's talk about the failed casino. The Santa Ysabel casino was hardly the first casino in the United States to go bust. We're even seeing major casino-resorts in Atlantic City talk about bankruptcy lately. It wouldn't be a big deal if that was it. The problem is the closure left the Santa Ysabel band $50 million in debt. That's a lot of debt for a tribe that consists of just 300 members. Are they financially stable enough to take on a major new project AND put up an effective legal defense?
Now let's talk about their payment processor. The fact that it appears to operate on US soil is a risk in its own right. What's also concerning is the name behind the FinPay.net domain: Chris Wolfington. Chris has been involved in payment processing for land-based Indian casinos for years as the head of Money Centers of America.
In March, MCA filed for bankruptcy protection after several court judgments demanded MCA pay millions of dollars back to former clients. From that story:
"Federal judge Richard H. Kyle in an opinion in his Minneapolis courtroom last month noted that Money Centers had contracted with the Mille Lacs tribe in 2009 to distribute cash to casino patrons and that the tribe had canceled the deal in 2012, leaving Money Centers owing the tribe $5.6 million, "which it has yet to repay." The tribe sued Money Centers, Chris Wolfington, and his cousin and fellow Money Center officer Mark Wolfington for the money; in September the court granted the tribe summary judgment on a breach-of-contract claim; litigation is continuing. "
Another interesting little tidbit are the ties between Wolfington and Barry Bekkedam. Bekkedam is currently in hot water with the SEC for allegedly perpetuating a Ponzi scheme through his Florida-based investment firm. Bekkedam also served on the board of Money Centers of America from 2004-2006. Bekkedam has nothing to do with FinPay now (as far as I can tell), but it's still concerning to see these associations and questionable history of the man who will presumably be in charge of payment processing for Private Table.
Mind you, none of this is an allegation of fraud, corruption or incompetence. The reason I dig up this history is simply to explain why some are questioning FinPay and Iipay Nation's ability to make this all work.
The other cause for concern is the connection between PrivateTable.com and the Kahnawake Gaming Commission. Kahnawake operates legally in Canada, but they haven't exactly been on the ball in actually regulating online poker. They oversaw the Absolute Poker/Ultimate Bet scandal of 2007 and not only failed to prevent the scandal, but also hindered the investigation by refusing to release information at key points during the investigation.
I personally don't find this point as concerning because Kahnawake won't be serving as the regulatory agency – that will be left up to the Santa Ysabel Gaming Commission. It appears the connection is limited to Kahnawake hosting game servers (in a politically neutral territory) for Private Table.
And finally, people are concerned because Iipay Nation is using a software provider that already provides software to illegal offshore gaming sites that target Americans. This could further complicate matters in the inevitable legal showdown.
Will it Work?
I'd love to be optimistic but this news is just… too new and we have too many questions. Is the Iipay Nation serious about offering real money poker or are they just causing a ruckus? We also don't know how the government of California, the US government and other tribes will respond.
On top of that, Iipay Nation is associated with questionable people for its payment services, its software and parts of its technical operations. The Iipay Nation will have to navigate a legal and financial minefield to pull this off successfully.
Hopefully it all works out. There's nothing I'd love more than to see one more option come online for legal internet poker in the USA.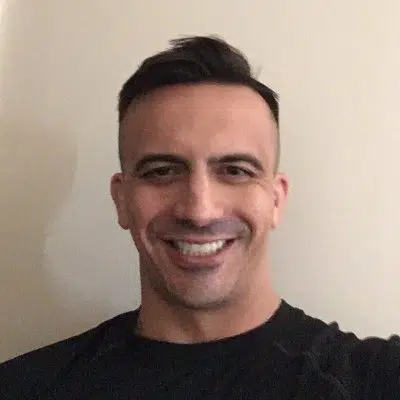 Wes Burns has more than a decade's worth of experience as a writer, researcher, and analyst in the legal online betting industry and is co-founder of OnlineBettingSites.com. Wes approaches his work from the viewpoint of players.