If you live and bank in Poland, Przelewy24 is the only deposit method you will ever need. Przelewy does it all: credit card payments, instant bank transfers, mobile payments, e-wallet services and more. The company works with every major Polish bank and has a track record for safe, fast transactions.
Betting Sites that Accept Przelewy
Most online betting sites seem to agree as well. Almost every gambling website accepts Przelewy as a payment method. As you can see above, all I had to do was list my favourite all-around betting sites because they all take Przelewy24 payments.
How Betting with Przelewy24 Works
If you select Przelewy24 as your deposit method, you will be asked to visit Przelewy24.pl and sign up for an account. You can also visit the Przelewy website now to sign up for an account and get that part of of the way. After you have an account, you will be given a choice of payment methods used to transfer money from your bank account to your gaming account.
Your Przelewy account will undoubtedly come in handy because this is where all financial transactions to and from your betting site originate. This account can be used to deposit funds as well as receive payments from gaming sites when you win money. Plus, Przelewy payments are accepted by hundreds of merchants beyond just online betting sites.
Once you have an account, there are a couple of ways you can use it to complete deposits. In most cases, you can just have Przelewy transfer the money straight from your bank account to your gaming account. Instant bank transfers are an option for customers of mBank, Inteligo, MultiBank, BZWBK, Lukas, ING Bank ?l?ski, BPH PBK, Kredyt Bank, Invest Bank, PEKAO S.A., BO?, Deutsche Bank, CitiBank, Millennium and more.
As for your Przelewy account, it can also act as an e-wallet for holding your funds and transferring them to and from different betting sites. If you do not or cannot fund your account with an instant bank transfer, you can also use other options such as credit cards, debit cards, PayPal, Skrill, JCB, Yetipay and more to load your e-wallet. Then, you can send those funds to your gaming account.
Mobile deposits: One of the unique features offered by Przelewy is the mobile payment. Once you register an account and establish a loading method, you can send a single SMS to initiate deposits to any major betting websites. Mobile payments are especially safe because all payments require mobile phone verification.
Is Przelewy Right for Me?
Przelewy24 is easily the best option for gamblers from Poland. The service has earned the trust of almost every major bank in the country and has been known for issuing instant, private payments for years now. Additionally, Przelewy keeps your information secure because it never reveals your banking or credit card details to online gambling sites.
This is definitely not the right option if you live in any country other than Poland. If you live elsewhere, you will need to consider another deposit option. It would be nice if Przelewy was available in other countries, but for now it is a Poland-only deposit method.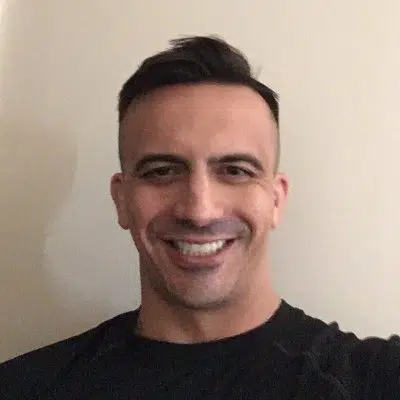 Wes Burns has more than a decade's worth of experience as a writer, researcher, and analyst in the legal online betting industry and is co-founder of OnlineBettingSites.com. Wes approaches his work from the viewpoint of players.