PugglePay is a play now, bill later payment method available to customers in Sweden and Finland. It is one of the quickest payment methods as it requires no registration or account information. All you do is enter your mobile phone number, choose an amount to deposit and PugglePay will send you an invoice later.
The primary advantage offered by PugglePay betting sites is the ease of getting started. It's as simple as giving the casino your mobile number and confirming the deposit. Your deposit is added to your account instantly and you receive an invoice later via SMS and e-mail. This invoice is NOT added to your phone bill; it's completely separate.
PugglePay should also appeal to the privacy-minded gambler. If you don't feel comfortable revealing your credit card number or banking information online, use PugglePay instead. All you have to do is give them your mobile number and PugglePay will finish the rest.
Rank
Betting Site
Bonus
Rating
Visit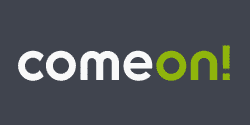 Quick Reference
Website: www.pugglepay.com
Established: 2012
Funding Limits: Varies
Available In: Sweden and Finland
PugglePay isn't the most widely-available deposit method at this time. The payment system is relatively new and it only works in Sweden and Finland. Thus, it still has a lot of room to grow. One thing I'm very happy to see is that so far PugglePay has only agreed to work with reputable online casinos and bookmakers.
How to Deposit
Gambling sites that accept PugglePay have it listed as an option inside the deposit screen of your account. Choose PugglePay and you'll see a place to type in the amount you wish to deposit and a place to enter your mobile number. Type in both and hit the "submit" button.
Next, you'll receive an SMS verification code on your phone. Type in that number on the deposit screen to confirm that you're the real owner of the phone. The casino will credit your account and you'll receive an invoice for the total amount billed.
Note: PugglePay does perform a quick credit check on first-time users. Your credit report is used to determine your deposit limits and whether or not PugglePay feels comfortable lending you "credit." After you pass this first credit check, you can use PugglePay anywhere you see the logo.
Credit checks are performed by Creditsafe and Soliditet. Don't be surprised or concerned if you get a credit report in the mail later – companies in Sweden are required to send credit reports to whoever they run checks on. If they can't send you the report via email or text, they will send it in the mail to your home.
Fees
PugglePay costs nothing to use. However, there will be fees and interest if you're late on paying your invoice. You have 14 days to pay your invoice. After that time, they will assess a fee of SEK 49 and start charging 8% interest on the outstanding balance. Do not use this method if you're not 100% sure you'll be able to pay it back soon.
Controversy
PugglePay has been the subject of some controversy over the years because it essentially promotes gambling on credit. Anyone with any experience playing real money poker, betting on sports or playing casino games should know that gambling on credit is a bad idea. It's especially dangerous for anyone with a gambling problem.
On the other hand, most casinos do accept credit card deposits and that doesn't cause any controversy. PugglePay is a little different than credit cards, but the basic idea of lending credit to gamblers is the same. I've talked to several people who say it just doesn't seem right to allow casinos to promote this idea of instant payments now followed by invoices later.
Gambling website MrGreen.com dropped PugglePay as a payment method last year due to this controversy. Players were outraged to see Mr. Green accepting this banking option and gave the site all kinds of bad press. Eventually, Mr. Green stopped accepting PugglePay payments.