UseMyFunds (formerly UseMyBank) is a highly secure funding method that requires almost no personal information to work. If you have an account at one of the supported banks, you can make deposits to betting sites without revealing your private information to anyone – not even to UseMyFunds.
It all works by using your bank's existing online banking tools. If you're able to check your balance online, you have everything you need to use this deposit method. UseMyFunds doesn't actually take your money; instead it acts as a gateway to connect your bank to your betting site. I'll explain more below, but let's begin with a list of the best betting websites that accept this payment method:
Rank
Betting Site
Bonus
Rating
Visit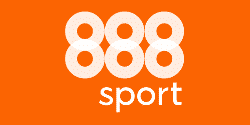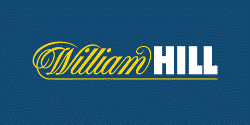 Depositing At UseMyFunds Betting Websites
UseMyFunds is one of the easiest-to-use deposit methods of them all. First of all, check this list of supported banks to see if your bank is on the list. If so, you're ready to go.
Next, visit the betting site of your choice, log in to your player account and then visit the cashier. Choose "UseMyFunds" as your payment option and a new window will open. This window will take you to a page hosted by your bank. Log in to your online banking account using your existing username and password. Confirm the deposit and you're done.
Note: if you don't already have online banking set up, you'll need to visit your bank to set it up. All you need is the ability to check your statement online. The login information you use to log in to your bank is the same login you use when making a deposit.
You may notice that you were never once asked to share your banking details or type in a credit card number. That's because your bank handles the transaction on your behalf. There is no need to sign up for an additional account or give anyone your banking information. Every deposit is completed by simply logging in to your online banking service.
Deposits made via UseMyFunds are processed instantly so there's no wait to get into the game. Your bank handles the transaction instantly so there's no need to wait for your deposit to clear. As soon as you confirm the deposit amount, you can go place real money bets.
For most people, UseMyFunds may only be used to deposit. Withdrawals are sent to players via other methods such as electronic bank transfer, paper check or a transfer to an e-wallet account. Currently, only customers with Canadian bank accounts may receive cashouts via UseMyFunds. If you have a Canadian bank account, you will need to sign up for a UseMyFunds account and then fill out the forms to apply for pre-authorized debits (PADs).
Pre-Authorized Debits
The only time you'll need to sign up for a UseMyFunds account is if you have an account at a Canadian bank that doesn't offer online payments. Signing up for PADs will allow you to make deposits even though you don't have an online banking feature.
After you sign up for a UseMyFunds account, log in there and download the PAD forms. Fill those out and then return them to UseMyFunds via e-mail, fax or snail mail. After they receive your forms, they will send two small deposits to your bank account. Check your bank statement and confirm the size of each deposit. This confirms that you're the owner of the account and will enable you to make deposits with UseMyFunds.
Fees
UseMyFunds is free for buyers in almost all circumstances. Betting sites are charged a small fee for accepting payments but they tend not to pass this fee on to customers. For most people, UseMyFunds is completely free.
The only fees you're likely to encounter are if you have a Canadian bank account and use the pre-authorized debit service to make your deposit. The fee for this is a flat $1.00 surcharge. Your bank may also charge a small fee for using its online banking feature.