International Gambling News Roundup: 13 January 2017

Welcome to the first International Gambling News Roundup of the new year. We may only be two weeks into 2017, but much has happened in the world of gambling since the start of the year. From the looks of things, 2017 will be another busy year in online betting.
Here's what we'll be discussing today:
New 3-on-3 Basketball League for Ex-Pros to Begin Play This Summer
Newest President Trump Betting Markets
$13M Online Sports Betting Ring Busted in Vietnam
UK Gambling Commission Speaks On Last Year's TGP Bonus Fiasco
Study: Britons Leave an Average of £15 in Dormant Betting Accounts
New 3-on-3 Basketball League for Ex-Pros to Begin Play This Summer
Basketball betting sites may soon have a new league to cover. ESPN reports that a 3-on-3 basketball league established by rapper and entertainer Ice Cub is slated to hold its first games this summer now that a number of former pros have committed. Allen Iverson, Kenyon Martin, Chauncey Billups and Stephen Jackson have joined a growing group of former pros who have committed to participating in Ice Cube's BIG3 basketball league.
BIG3 features 3-on-3 games played in a half-court format with regular 2-point and 3-point scoring opportunities in addition to 4-point shots that can be taken from several circles located beyond the range of the traditional 3-point line. So far, they have plans for eight teams to participate with each team consisting of five players including a player/captain, a head coach and an assistant coach.
Games will be played until one team scores 60 points first, with a 7-minute halftime happening after one team reaches 30 points. The regular season will last from June through August with games taking place every Saturday. With numerous big-name players signed on and a firm schedule set in place, it looks like BIG3 really will kick off soon. It could also have some staying power considering BIG3 will not be directly competing with the NBA for players, but instead giving them a venue to play after their NBA careers.
Ice Cube told The Undefeated in an interview that he'd been mulling over the idea for more than a year before putting the plan in action. He said he was sick of seeing his favorite players retire all too early when they still had plenty of game left in them even if they couldn't keep up with the demanding 82-game NBA schedule.
Newest President Trump Betting Markets
It seems pretty clear by now that the Never Trump movement has no plans to go quietly into the night since Donald Trump won the US Presidential election. The most recent attempt to undermine his presidency via the infamous "FBI dossier" is just one of what will surely be many examples of Never Trumpers doing everything they can to prevent the business magnate from implementing his ambitious agenda.
The FBI dossier serves as a preview of what we can expect from the Never Trump movement going forward. If that holds true, Donald J. Trump may indeed be one of the most scrutinized presidents of all time and the pitfalls ahead will be numerous. One slip is all it will take for this president to find himself on the wrong side of an impeachment inquiry.
In anticipation of a contentious presidency, some online betting sites have opened new markets all involving bets on the Donald Trump presidency. Some of these are as simple as "will Trump complete his first term" to whether or not he will paint the entire White House gold.
Whatever your opinion of the guy, it appears you will suffer no shortage of political betting opportunities over the next four years.
Donald Trump Specials from Paddy Power
Trump NOT to complete his first term in office: 7/4
Trump to be impeached in his first 6 months of presidency: 4/1
Golden Shower footage to appear on RedTube: 5/1
To replace the gold lift in Trump Tower: 14/1
To split from Melania in 2017: 16/1
Trump NOT to be inaugurated on January 20th: 20/1
To pain the entire White House gold: 500/1
Donald Trump Specials from Ladbrokes
To be inaugurated on January 20th: 1/12
NOT be inaugurated on January 20th: 5/1
To leave office via impeachment or resignation before end of 1st term: 11/10
To visit UK before end of 2017: 1/5
To serve full term: 8/11
$13M Online Sports Betting Ring Busted in Vietnam
Six people in Vietnam are in hot water after authorities shut down an online sports betting website that had reportedly taken $13 million worth of wagers since opening for business in 2015. The report states that six people were arrested in Vietnam for their part in running a website that itself was operated out of the Philippines.
The illegal gambling site reportedly offered sports betting, casino games and lotteries which were all facilitated through the use of cryptocurrencies (i.e. Bitcoin). Vietnam has some of the stricter anti-gambling laws in the Asian region and prohibits most forms of gambling both online and in the real world.
The international nature of this gambling operation and the use of cryptocurrencies highlight just some of the difficulties lawmakers have in imposing anti-gambling laws in a modern world. Short of extensive internet censorship and surveillance, there is little authorities can do to eradicate online gambling.
To their credit some Vietnamese lawmakers have acknowledged that eradicating gambling in their country is an uphill battle that they will not likely win any time soon. Between online betting and the ease with which locals can simply cross over the border to gamble in other countries, the prohibition has done little other than ensure any potential gaming revenues flow outward. There have been reports for quite some time that Vietnamese lawmakers are considering new legislation to relax the laws and help the government get a piece of the action.
UK Gambling Commission Speaks on Last Year's TGP Bonus Fiasco
The UK Gambling Commission has released a public statement detailing its findings related to last year's Cheltenham Festival betting scandal involving a group of betting sites that offered bonuses related to the race.
After last year's race, betting sites 138, 12Bet, Fun88 and TLCBet sent vague notices to thousands of players informing them that winnings were being withheld and accounts suspended due to "bonus abuse." That move caused significant outcry and we reported on the story at the time.
Outraged players took to social media and sports betting discussion forums to lodge complaints that the betting sites were stealing their legitimately won earnings. To make matters worse, it was widely reported in the media that the 2016 edition of the Cheltenham Festival brutalized bookmakers' bottom lines after ten favourites won their races. This only served to raise players' suspicions that something fishy was afoot.
The UK Gambling Commission eventually got involved and the two groups that operate these betting sites (TGP Europe Ltd and Fesuge Ltd) later began releasing funds on a case-by-case basis. Now nearly a year later, the UK Gambling Commission has issued a full report detailing what happened, the settlement terms of the case and what the industry can learn from the ordeal.
In short, the UK Gambling Commission found the terms to be lacking in detail and overly ambiguous. The Commission also found that TGP Europe and Fesuge were unprepared for an influx of new accounts and did not have the tools in place to prevent bonus abuse, which resulted in a reactionary approach to dealing with the situation. Ultimately, neither TGP Europe nor Fesuge benefitted financially from the ordeal.
This week's public statement explains the terms of a voluntary settlement reached between the UKGC and the operators:
Agreement to the publication of a public statement outlining TGP failings and lessons the industry can learn
Changes to the sites' terms and conditions in order to address the failings identified
Implementation of several measures to avoid future issues, including the hiring of solicitors to conduct a full review of the sites' terms and conditions, appointing an operations manager to oversee changes in processes and controls, improving anti-fraud and staff training, and changes in their business structures
Payment of £7,000 to the UKGC to pay for the costs associated with the investigation
Study: Britons Leave an Average of £15 in Dormant Betting Accounts
An interesting study run by BettingTips4You.com has concluded that about one in three people over 18 in Britain have an online betting account and that more than a fifth of those people haven't logged in to their account in more than a year. When asked how much money they had in their dormant accounts, the average response was £14.96.
That may not sound like too much money, but if you extrapolate the findings of the study across Britain as a whole, that works out to more than £53 million in unclaimed betting money. And as John Pentin, editor of BettingTip4You told SBC News, people have won big with a lot less. You may just want to go check in with some of those old betting accounts and see if you don't have a little surprise waiting for you.
Other Gambling News from 2017: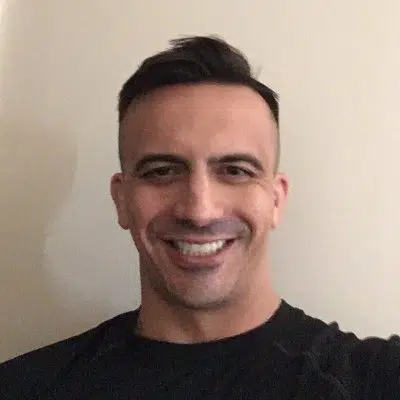 Wes Burns has more than a decade's worth of experience as a writer, researcher, and analyst in the legal online betting industry and is co-founder of OnlineBettingSites.com. Wes approaches his work from the viewpoint of players.