International Gambling News Roundup: 3 August 2017

Welcome to our August edition of international news from around the online betting world.. This is our August edition and we're hitting it early, so we just might be back with another roundup later this month. With a whole world of online betting news to cover, we never suffer a lack of interesting topics to discuss.
This month's topics of discussion:
Online Gambling Revenue Grows 23% in Spain
Google Play Set to Allow Real Money Gambling Apps
Brazil to Block Payments to Offshore Betting Sites
British Bookmaker Geoff Banks Burned by Bonuses
Uruguay Considering a Block on Online Gambling Websites
UK Gambling Spending Rising Even as Disposable Income Falls 23%
Online Gambling Revenue Grows 23% in Spain
The legal online gambling industry in Spain has been doing very well of late. Spain's gambling regulator released quarter two figures (April – June) last month and the numbers show that licensed gambling sites generated €121.3 million in revenue over that period, which was an increase of nearly 23% over that same period last year.
Growth occurred across all three major gambling verticals. Sports betting rose by more than 12% over that period compared to last year, while casino gambling revenue increased by a whopping 52.5% and poker growing by about 5%.
Online poker has struggled compared to other verticals, but relief may be coming on that front. The biggest obstacle for poker in Spain is the country's ring-fencing policy which prohibits licensed poker sites from seating international players at tables with Spanish players. Currently, Spanish players are cut off from the rest of the world.
Spanish authorities are addressing that as they negotiate with regulators in Portugal, France and Italy to allow all four countries' poker sites to share player pools. Doing so will create more liquidity for poker sites, which means more players and more active games. Just last week, Spain passed a resolution looking to move forward with the plan.
Google Play Set to Allow Real Money Gambling Apps
An update to the Google Play Store's terms and conditions indicates the store has changed its stance on hosting real money gambling apps. An updated terms and conditions page shows Google Play will now allow customers in the UK, Ireland and France to download approved gambling apps.
Companies wishing to distribute real money gambling apps on the Google Play Store will have to conform to several conditions:
App developers must undergo an application process
Any company wishing to release an app must prove it holds a valid gaming license in the countries in which the app will be available for download
The company must demonstrate effective measures to prevent underage gambling
The company must demonstrate effective safeguards against its use in non-authorized countries
Android Police also notes that the apps will not be allowed to use any of Google's payment services. This means app users will not be able to gamble through Play Store credit through in-app purchases.
Brazil to Block Payments to Offshore Betting Sites
A bill introduced by a Brazilian senator last month seeks to plug a legislative loophole that has allowed Brazilians unfettered access to overseas betting sites. Introduced by Senator Ciro Nogueira, PLS 213/2017 will require the Brazilian Central Bank to create rules and regulations preventing customers from using debit cards, credit cards, and other electronic payment methods to do business with offshore betting sites.
It has been estimated that Brazilians spend upwards of $951 million per year at unlicensed, offshore betting sites. None of that money is taxed or even goes to local operators. The Brazilian Legal Gaming Institute has estimated that the offshore gambling industry generates $6.4 billion in revenue annually, with the Brazilian government missing out on $2 billion in potential taxes.
Legislators have been in legalization and regulation talks for years, but progress has stalled for so long that it is questionable if legislation will ever be passed. Brazil's politicians have expressed their desire to legalize and regulate online betting in Brazil numerous times in the past and have even introduced two distinct pieces of legislation at the national level.
Even as Brazil's politicians reiterate their desire to legalize and regulate online gambling time and again, they have for some reason decided that the best course of action in the meantime is to stamp out online gambling altogether.
British Bookmaker Geoff Banks Burned by Betting Bonuses
British bookmaker Geoff Banks has filed a complaint with the UK Gambling Commission after an incident in which his own betting website saw a sudden surge in signups from people looking to exploit a bonus offer.
Geoff explained to the Guardian last week that the incident began after his website ran a standard promotion offering £30 in free bets in return for new customers opening an account and wagering £10 of their own money.
The promotion ran fine at first, but about 45 days into the 50-day promotion, his website saw a sudden huge surge in signups. They checked with their website analytics records and found that almost all of the new signups were referred from a match-betting website that explains how to take advantage of promotions at one betting site while laying off the risk at another site in order to guarantee a profit.
After looking into the matter more closely, Geoff Banks and his team saw that the website in question was all about taking advantage of bonuses. Websites discussing bonuses are nothing new or controversial, but this particular website was also advising punters on how to create multiple accounts using what accounts to fake personal information.
Geoff collected all the information and has since passed it on to the UK Gambling Commission along with a complaint. The Guardian reached out to the UKGC for comment, but a spokesman there said the Commission does not speak on active cases or even confirm whether or not an investigation is taking place.
Geoff Banks has long made clear his dislike of the "bonus culture" in the UK, but admits even he has to offer bonuses just to stay competitive. His dislike of bonuses stems from two competing interests. On one hand, he says, betting bonuses take advantage of punters and serve as an inducement to develop unhealthy gambling habits. On the other hand, betting bonuses attract unsavoury customers who seek only to exploit such offers with no intention of actually betting in good faith.
This latest incident has likely reaffirmed his beliefs now that he too has been burned in a big way. If Geoff Banks could have his way, betting bonuses would become a thing of the past.
Uruguay Considering a Block on Online Gambling Websites
Uruguay's Ministry of Economy and Finance Fernando Serra revealed that the government is considering implementing a block on gambling websites.
While speaking with El Observador on other matters, Serra said the government has just begun studying the possibility of passing legislation that would allow the government to block online access to offshore betting sites.
Online betting is currently illegal in Uruguay, but existing legislation is outdated and ineffective in actually putting a stop to the activity. Uruguayans have little trouble visiting offshore betting sites, making deposits and getting paid under the current system.
It is probably also no coincidence that these comments came shortly after National Party deputy Jorge Gandini criticized a Uruguayan football team for wearing the logo of Sportingbet during a recent match.
Jordge Gandini made his distaste public with a tweet that read, loosely translated:
"Naciónal is playing while advertising Sportingbet on its jerseys, a Brazilian gambling site, illegal in Uruguay. Still going."
The government has announced no legislation as of yet, but it's clear politicians are paying close attention to online gambling in Uruguay. It seems to be only a matter of time before the government steps in to make things more difficult for gamblers in Uruguay.
UK Gambling Spending Rises Even as Disposable Income Falls 23%
A recent study has found that the average UK consumer's disposable income has fallen 23% over the past year, from £426 to £326 a month even as gambling spending has increased over that same period by more than 215%.
VoucherCodes.co.uk conducts this study once a year and noted these trends among others related to the cost of living in the UK. In this study, disposable income money that consumers have left over after paying rent, bills and other essentials.
Interestingly, the report found that consumers are spending less on other non-essentials despite spending more on gambling in the UK. Consumers spent less on holidays, dinners out, trips to the club. Increases in spending were found mostly on activities that can be done at home such as Netflix, mobile apps and online gambling.
Both numbers would be concerning on their own, but combined they paint a very unflattering picture. Indeed, the Gambling Commission's recent push to address problem gambling takes on new meaning in light of this report and others like it.
Other Gambling News from 2017: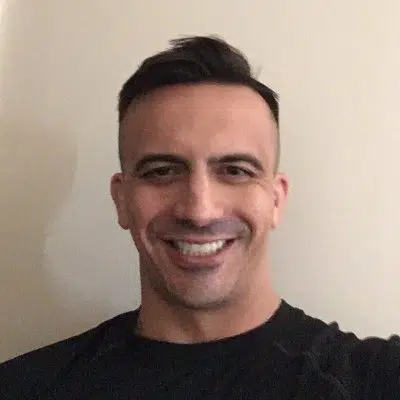 Wes Burns has more than a decade's worth of experience as a writer, researcher, and analyst in the legal online betting industry and is co-founder of OnlineBettingSites.com. Wes approaches his work from the viewpoint of players.