Big Legislative and Industry Updates in France, Italy and Russia

Depending on where you live, I come today with either good news or bad news for online gamblers. The online betting markets in France and Italy are showing much-needed signs of improvement while the betting market in Russia may soon be taking a turn for the worse.
Poker players in France will be especially happy to hear that lawmakers there are close to finally letting France join the international pool of online poker players. Things are not so good for gamblers in Russia, where authorities are mulling over imposing new financial penalties for anyone caught patronizing unlicensed foreign betting sites. Meanwhile, Italy's sports betting industry has grown by leaps and bounds after authorities scaled back burdensome tax rates.
France to Open Poker to International Liquidity
The best news of the day comes from France which recently passed amendments to existing gambling law. The most important of these is an amendment that will allow poker sites licensed in France to open the door to a larger, international player base.
The relevant amendment would give the ARJEL French gambling regulator regulatory body) the authority to sign agreements with regulatory bodies in other EU and EEA nations. There are some restrictions as noted by Online Poker Report, but this is a huge step in the right direction for players and operators alike.
Current French gaming laws have created a situation in which French poker players are ring-fenced from the rest of the world. Tearing down the artificial barrier created by French authorities will give French players access to a much larger world of online poker. Shared international liquidity will result in more tables and busier games – which is a win for everyone.
Russian State Legislature Looking to Implement New Fines
RT.com reported last week that lawmakers in the Russian region of Tatarstan are close to passing a bill seeking to further crack down on unlicensed gambling in Russia. Included in the bill are amendments to federal regulation that would impose fines on people caught gambling at unlicensed foreign betting sites.
Under the draft proposal, people caught doing business with offshore sites will be hit with a fine ranging from 10,000 to 20,000 rubles (or about $150 to $300). Additionally, the bill calls for further fines ranging from 5,000 to 10,000 rubles ($75 to $150) for parents or guardians of minors caught gambling online.
A sponsor of the bill said that their motivation in implementing new fines is to protect the citizens of the country. Rafil Nugumanov of the Tatarstan State Council says that they see people falling prey to gambling addiction even though they know it is against the law to visit foreign betting sites. Efforts to block access to such sites have yielded limited success, so they wish to give potential gamblers something else to think about before signing on.
Russian gambling law consists of an array of sometimes contradictory measures. In 2014, a bill was proposed to punish gamblers with up to 240 hours' worth of compulsory work and a two year jail sentence. Earlier this year, Russian lawmakers relented by issuing the first online sports betting license to a local company.
It should be noted that this bill has not been passed into law and there are no guarantees that it will actually become law. Only time will tell if this effort is ultimately successful.
Sports Betting Revenues Grow in Italy
Italy recently lowered its taxes on sports betting turnover and the impact has been both significant and immediate. Totally Gaming reports that total sports betting revenues increased by 42% in the first quarter of 2016. Even more impressive, online sports betting revenue specifically grew by a whopping 97% over that same period.
Both operators and players can welcome this news. Under the new tax code, operators are better situated to compete with their offshore rivals – as evidenced by this year's serious growth figures. Players now have a better suite of options right at home, with Italian betting sites not being crushed under onerous taxes. Increased competition in any industry ultimately benefits the consumers most.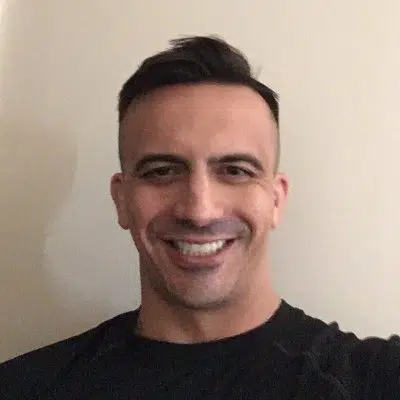 Wes Burns has more than a decade's worth of experience as a writer, researcher, and analyst in the legal online betting industry and is co-founder of OnlineBettingSites.com. Wes approaches his work from the viewpoint of players.