International Gambling News Roundup: 15 August (2016)

Welcome to another edition of our irregularly-scheduled international gambling news roundup. This month, we have updates from the UK, Africa, Russia, Australia and Canada from a variety of news sources located around the world. Some of these updates bode well for online gamblers; others point to more stringent regulations to come.
Today's topics of discussion:
UK Gambling Commission Acknowledges Digital Currencies and Skins Betting
The Gambling Industry Continues to Grow in Key African Countries
Russia Continues to Crack Down on Offshore Gambling
Australia Still Not Friendly to Live In-Play Betting
Loto-Quebec Enters eSports Betting Market
UK Gambling Commission, Digital Currencies and Skins Betting
In our last roundup, I noted that the UK Gambling Commission had taken up the subject of digital currencies such as Bitcoin and the wagering of in-game items that have a real world value (i.e. betting with skins in Counter-Strike: GO). That news came as a result of the commission's annual report which noted the commission should place an extra focus on those subjects moving forward.
It didn't take long for the commission to take the report's recommendations to heart. As the eSportsBettingReport.com noted, the UK Gambling Commission has recently updated its License Conditions and Codes of Practice to state that licensed betting sites may deal with digital currencies and "cash equivalents" as long as those sites still comply with all other licensing requirements.
This is good news for online bookmakers that would like to expand into cryptocurrencies and skins betting, but the onus is on them to make sure they keep a tight reign over money laundering and know your customer (KYC) regulations.
One of the draws of digital currencies such as Bitcoin is their perceived anonymity in comparison to traditional currencies. Online betting sites that wish to accept Bitcoins or deal in skins betting will need to develop their own policies to ensure they still know who is playing and where all money is coming and going.
Africa Sees Growth in Gambling
The African continent continues to show promise for the online gambling market. Internet penetration is increasing at a tremendous rate as governments and investors build infrastructure and mobile devices become more affordable. New gambling opportunities – especially on the mobile sports betting front – have prompted Price Waterhouse Coopers to project significant growth in online gambling between now and 2019.
South Africa remains the largest online gambling market with more than $1.5 billion in total revenue (both online and live) today and predictions of total revenue topping $2 billion by 2019. Nigeria has also seen significant gains, with total revenue up 17% since 2013 to $46 million in 2014. That number is expected to grow by about 8.5% through 2019.
Kenya has also emerged as a potential player in the African gambling market with top lawmakers beginning to look into the issue. Just this month, Deputy Minority Leader Jakoyo Midiwo sought to establish a House Select Committee to investigate online gambling, inquire about money laundering and possibly establish guidelines to regulate the industry.
His proposal was rejected by Members of Parliament, but the 2015 Betting, Lotteries, and Gaming (Amendment) Bill is due for debate in the House any day now. Whatever comes of it, we know Kenya is at least considering the issue of online gambling and the wind seems to be blowing in favor of acceptance and regulation of the activity.
Russia Continues to Crack Down on Offshore Gambling
Last month's betting roundup also touched on this topic, but more developments have come since then. Last month, Russia issued cease-and-desist letters to Skrill and Qiwi that ordered them to stop processing payments for unregulated betting sites immediately. Both sites were also targeted for being added to the country's internet blacklist but were able to come back online after complying with the demands.
More recently, the government has sent letters to Sberbank, Skrill, and Yandex ordering them to all review their customer lists. The goal, once again, is to ensure anyone involved in payment processing is not doing business with offshore betting sites that continue to accept Russian customers.
It doesn't end there. Calvin Ayre is also reporting that Roskomnadzor (the government media regulator) has suggested that lawmakers amend Russian gambling laws to target websites and gambling affiliates that discuss online betting and recommend offshore betting sites to readers. Merely running a website that offers betting tips and points players to unlicensed gambling sites would be enough to get someone in trouble if those recommendations are implemented.
Russia sure seems to be dead-set on reigning in the industry and funneling everyone to locally-licensed betting sites. If you're involved in online betting in any way in Russia right now, it would be wise to keep yourself up to date on the latest happenings on the gambling front.
Australia Still Not Keen on Live Betting
Australian betting sites and the government have been fighting with one another over the issue of live, in-play betting for quite some time now. The argument revolves around laws that say in-play betting (which means placing bets in real-time as a sports event unfolds) is only legal via telephone. Betting sites have continued to exploit a loophole by offering live betting online and then directing players to place a "click-to-call" confirmation via apps designed to meet the letter of the law, if not the intent of the law.
Live betting is big business in Australia, and bookmakers there have not been too interested in shutting off that particular cash flow. Last week, the Northern Territory Racing Commission once again warned the major online betting sites operating there that in-play betting is prohibited even when offered via the legal loophole currently favored by bookmakers. Major gambling brands that operate in the Northern Territory were given 28 days to cease all live-betting activity.
Online bookmaker Sportsbet was the first to confirm that it will comply with the new order. Chief Financial Officer Ben Sleep also noted that "it is critical the federal government's upcoming changes to legislation put beyond doubt that it is illegal for Tabcorp and Ubet's retail stores to offer in-play betting via touch screen terminals, which offers the same betting experience to using an app on a smart phone or tablet."
Loto-Quebec Enters eSports Betting Market
An increasing number of stakeholders are taking note of the rise of eSports betting. Quebec's monopoly lottery provider and online betting operator, Loto-Quebec, is joining the bandwagon as well. The announcement came just as DreamHack Montreal hosted its digital festival celebrating competitive eSports.
Customers of Espacejeux.com, Loto-Quebec's online gambling arm, can now place bets on the outcomes of major eSports tournaments such as League of Legends, Counter-Strike: GO, StarCraft 2, and Dota 2 through Mise-o-jeu online. The rapid rise of eSports betting has been well-documented at this point, and now even government-run gambling sites are getting in on the action.
Loto-Quebec's director of sports and entertainment betting, Louis Beaudet, had this to say on the matter:
"With the increasing popularity of esports, there is more and more demand for opportunities to bet on this type of competition. With Mise?o?jeu, Loto?Québec is filling the gap by offering a secure and honest environment for placing bets."
Related News Roundups from 2016: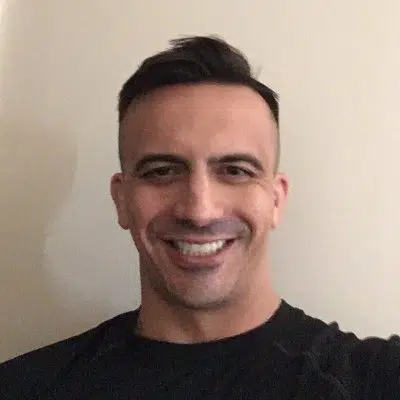 Wes Burns has more than a decade's worth of experience as a writer, researcher, and analyst in the legal online betting industry and is co-founder of OnlineBettingSites.com. Wes approaches his work from the viewpoint of players.